Step 1: First of all, you need to have an SD/TF card installed on the device or you have subscribed to the 24/7 Cloud service.
Step 2: Go to the cloud recording page, drag the timeline below to the time and date that you want to replay the video.
Step 3: While the video is playing tap the record button on the screen (The button that goes red once tapped), and this will be saved directly to your phone's photo album. Just hit the recording button to stop and hit save button.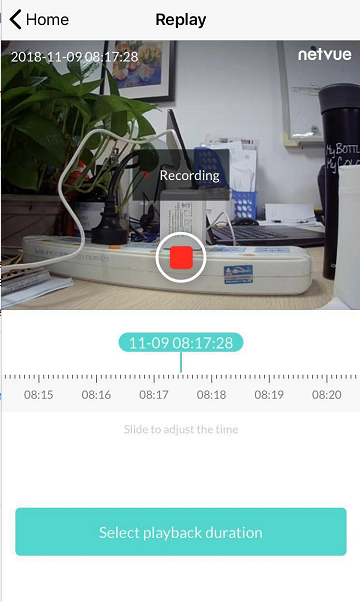 Cannot find the answer to your question? Feel free to contact us via Live Chat on Netvue app or send us an email at support@netvue.com